Popular television personality, Ebuka Obi-Uchendu, who is known for his incredible fashion sense has wowed Nigerians again with the inclusion of metal neckties in some of his recent outfits.
According to reports the designer of the metal necktie a.k.a 'Drip Tie' is at the top of the list of most sought Princewill Ohaji, most sought after designers following the Tv host, Ebuka rocked the tie.
The luxurious tie recently debuted in Nigeria and is the country's 'first metal and unconventional necktie line' which designer, Ohaji portrayed as an effortless addition to classic outfits.
In an interview with NAN on Tuesday, Ohaji acknowledged Ebuka's influence on growing the necktie trend and thanked the stylish BBNaija host for trusting and providing "authenticity for the Drip Tie brand."
He said, "I would also like to use this opportunity to thank arguably the most stylish man in Nigeria for his support. He made our numbers go up and people no longer worry about our brand authenticity."
Speaking on the inspiration behind the neckties, Ohaji, who is an International Law Practitioner and Style Influencer said, "Since my third year in school, I had started working on creating a fashion brand and researched far and wide for many concepts."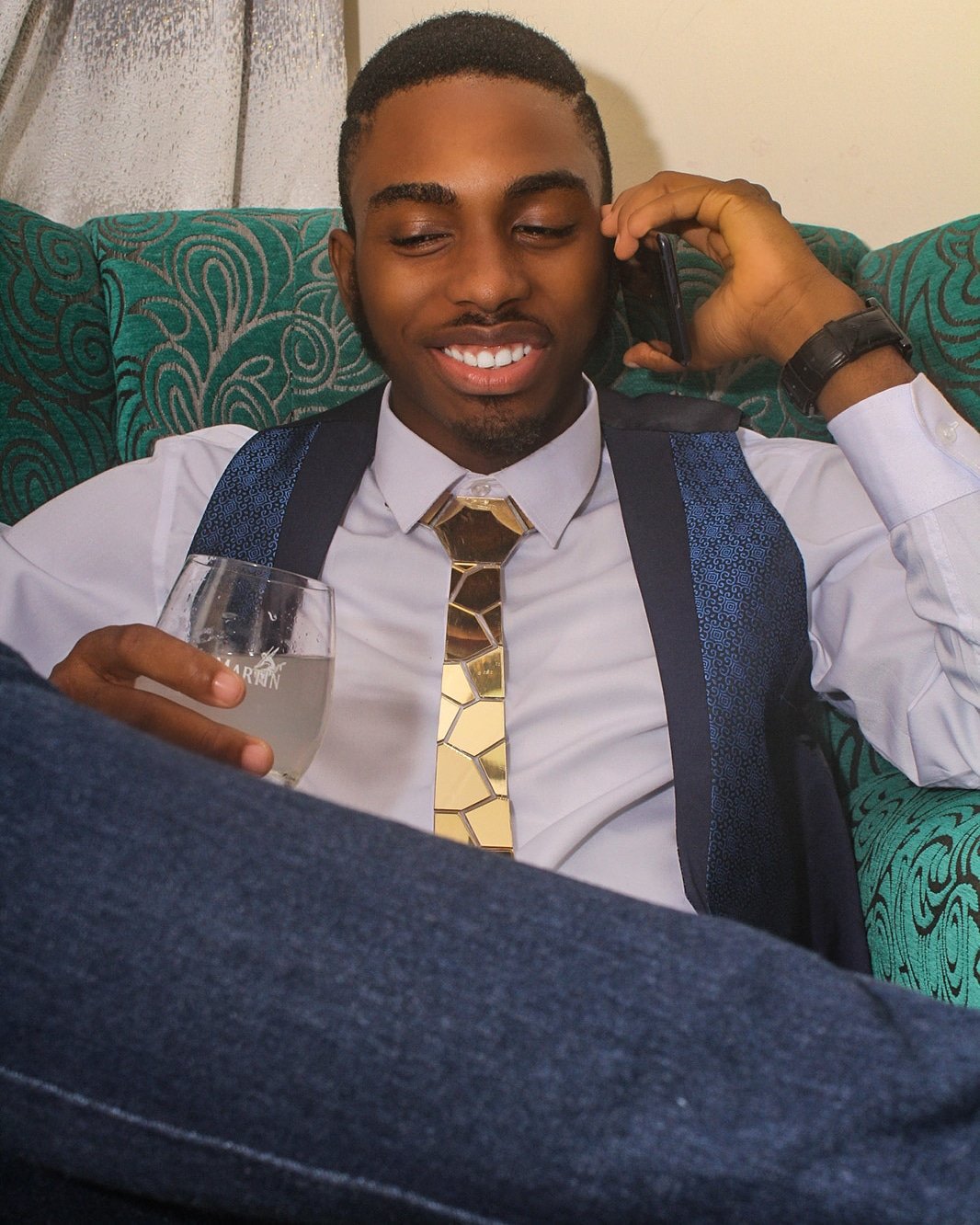 "They were all great and I started to save because I knew it wasn't going to easy to start so early. I'm a fan of corporate outfits and bumped into amazing tie concepts on the internet that were in other countries and I checked for where to get in Nigeria."
"The ties were not available in Nigeria and I went on to check other African brands but couldn't find them. That was when the thought of starting my own metal necktie line came to me."
He also noted that the neckties are not really very different from the regular neckties but are more luxurious, do not require knotting or washing and last longer. In his words, fashion keeps evolving and Nigeria should strive to be at the forefront.
"The world is moving fast and everyday an unconventional concept is made. The entrepreneurial spirit just pushed me to go for it and after so many sleepless nights, I can say it's going great now."
This is not the first time the Tv host has proven to us that he is the King of fashion, as he is fond of giving us back to back with his attires especially his traditional wears (Agbada). Check out the gorgeous styles below;